Start the innings of a lifetime!
Introduce your child to the dazzling world of cricket. From bowling and fielding to batting and catching, we cover all skills in our fun and educational classes aimed at 2½ to 5 year olds. Set over an eight week term, our 40 minute classes take place indoors and outdoors and run all year round. COVID safe measures are in place.
Cricket Classes
Cricket classes for 2½ – 5 year old boys and girls. Helping little tots everywhere start the innings of a lifetime!
A fun and exciting way to introduce cricket to your young ones.
Free Trial Class
Book your FREE Trial Sesssion to see what Cricket tots is all about and to introduce them to cricket.
Every Saturday Morning @ Mornington Cricket Club. Bookings are limited so book your child in now!
Cricket Parties
Let us organise your party for you!
All the best bits from Cricket tots classes with a whole bunch of added fun and games thrown in! Here's what we can take care of.
Cricket Classes Now Available on the Mornington Peninsula
What your child will gain from a Cricket tots class…
Independence
Children develop their independence through structured activities developing key gross motor skills.
Teamwork
From their first class, Cricket tots teaches children to be part of a team – to support, cheer and help each other.
Skills
Cricket tots teaches the fundamentals of cricket to children in classes which are fun and engaging for everyone.
5 reasons why children need cricket; the perfect sport for under 5's
It gets children moving
Throwing, catching and running around is great for children on every level. Our sessions are active and fun!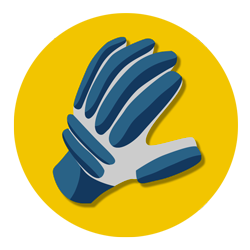 Encourages friendship
A great place for children to hang out with their friends and have fun playing together.
Introduces children to coaches
Children get to learn about sportsmanship, cricket skills and tenacity from our coaches.
Find a Cricket hero
A cricketing hero is a great person to look up to. for promoting the inclusivity, courage and dignity of the game.
It wears them out
We get them running around, using up all their energy in a fun-packed cricket session, so they go home happy and ready for a nap!
Start the innings of a lifetime
Cricket tots teaches the fundamentals of cricket to children between the age of 2 ½ to 5 year olds. Our sessions are well structured, progressive and fun. Our qualified instructors love what they do and are knowledgeable, experienced, enthusiastic and engaging.
Bookings
Enquiries