Ever thought of a Cricket Themed Party?
Let us organise your party for you!
All the best bits from Cricket tots classes with a whole bunch of added fun and games thrown in! Here's what we can take care of.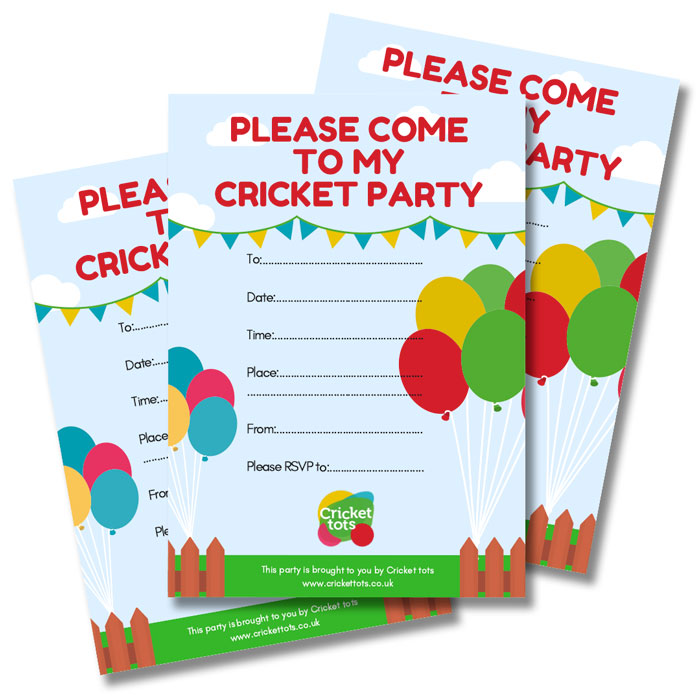 Invites
Delight your guests with a party invite that sets the tone for your Cricket tots party!
Order in packs of 20.
Equipment
We provide all of the equipment, created by Gray Nicolls, who design bats, stumps, wickets and all scaled appropriately for children.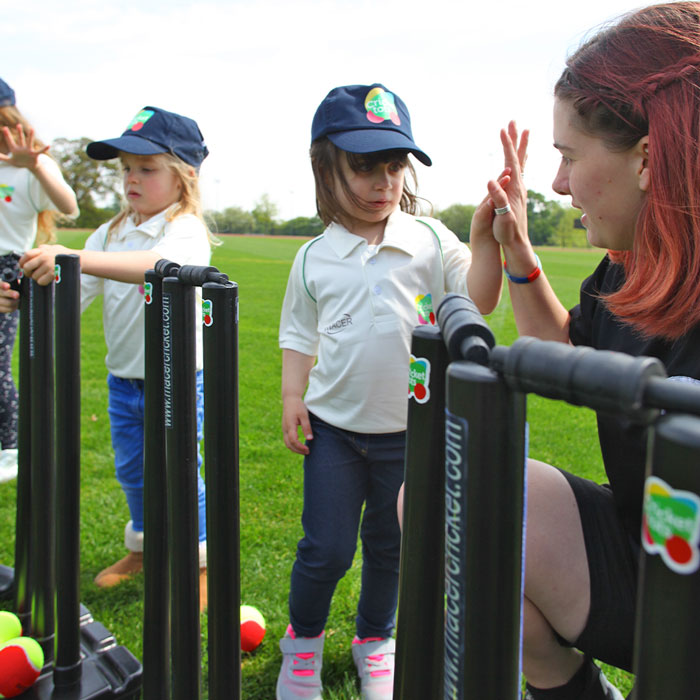 Coaches
Our fully-trained coaches are experienced in teaching young children cricket skills and drills. We ensure the birthday boy/girl remains the centre of attention, too!
Delicious cakes
We can source custom-designed birthday cake and/or range of cupcakes for your party. If you have any allergies that we need to be aware of just let us know.
Party Bags
Our awesome party bags feature a Cricket tots stamped notebook, pencil set, bubbles, and cricket toy set. Feel free to add in extra bits as you wish, too! 
Thank you cards
We have everything covered even down to the thank you cards which are ready for you to send out thanking everyone for coming to your little one's awesome party. 
Start the innings of a lifetime
Cricket tots teaches the fundamentals of cricket to children between the age of 2 ½ to 5 year olds. Our sessions are well structured, progressive and fun. Our qualified instructors love what they do and are knowledgeable, experienced, enthusiastic and engaging.
Bookings
Enquiries